Slide your flip flops back onto that shoe rack; hang that floral romper back up; and pile those bikinis into your drawer. Fall's upon us, and it's time to break out a new wardrobe. As the leaves start to turn to brown, wilt, and fall, people have a tendency let their wardrobe follow suit. Fall has beautiful, warm colour palates beyond brown, like rust, burgundy, and sunrise glow. You could choose more of a neutral palate and let your make-up reflect the season, allowing nature to speak and brighten the background. Whether you go classic autumn palate, neutral greys with an accent point, or cozy earthen tones, matching make-up in any season can be tricky.
The runways have been filled with a variety of takes this year, depending on where you look. Just like there is a red lipstick for every skin tone, there is a version of burgundy out there for you because this shade can be found in either cooler or warmer tones. The bold lips and cheeks trendcontinues, while other shows are going for a more dewy, natural look. Shocks of bold metallic in precious metals and earth tones are also stunning this season. Metallic polish like Smith & Cult's Peaceful Paranoia Nail Lacquer is a metallic pink with a magenta sheen that might not come immediately to mind for fall, yet can act as a bold statement against a charcoal sweater and black boots.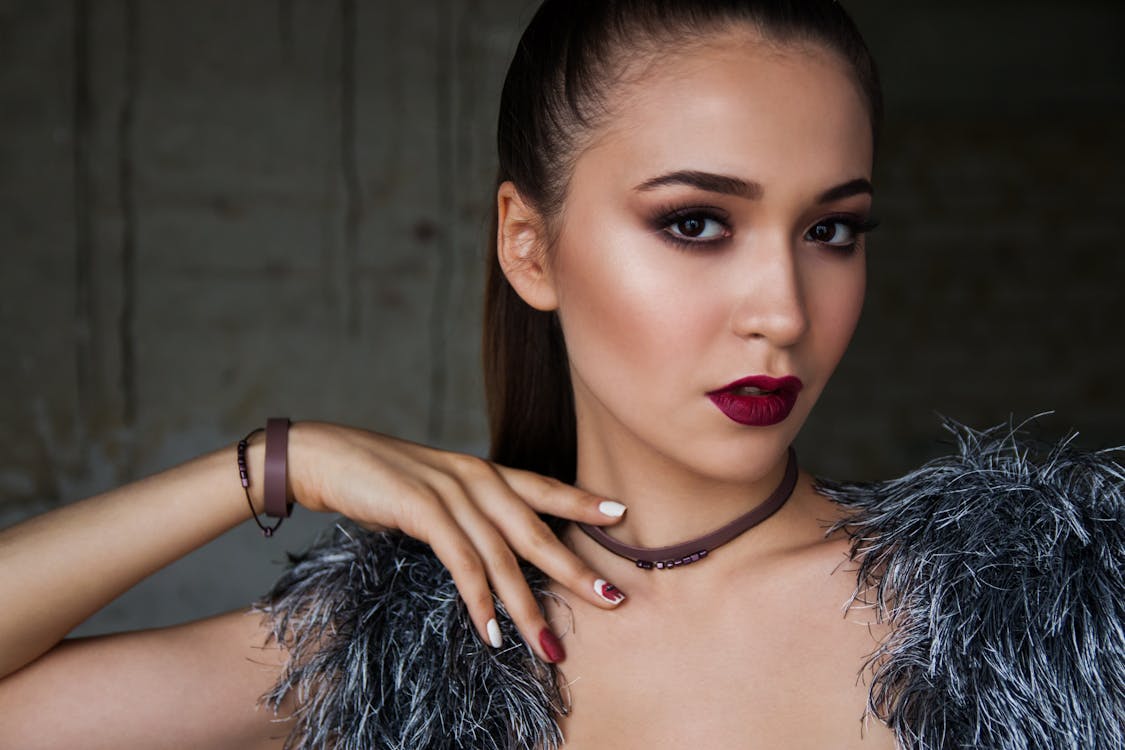 Are you not sensing a trend here? This season is all over the place, and this is good news because there is a look out there for you. It's more about following some simple rules for whatever your specific selections may be. When coordinating with your wardrobe, the key is to make sure that your makeup and clothes aren't competing. If you're going for the metallic eyeshadow or bronze cheeks, opt for more muted and mattewarm colours like camel, chestnut or cream. Dark clothes look amazing with cold weather cheeks, and bold red, purple, or burgundy lips.If you want your outfit to really sing, the best course of action is to go for a natural look, with a warm cheek colour and lightly defined lips and eyes. So try Paul and Joe makeup like Lipstick CS in Une Chanson.Matte or nude lip colours are a great way to pull this look off and go with just about any fall wardrobe.
There is a tendency to overdo it with palates and get carried away, overthink things, or become too calculated. Perfectly matching clothes and make-up, colour-by-colour, is a visual turn-off (unless you're in a highly coordinated dance number in a musical and need to be seen from the back row). The key to pulling off a good match is restraint and understanding colour families. Fall palates might totally be your thing, and you have to pick and choose. Or, you may not look great in burnt sienna and splashes of orange, so you feel stuck wrapped up in drab colours from the dead of winter. The leaves may be dying, but it doesn't mean your fashion sense has to die with them.
If you want to create a sense of cohesion with your clothes, assess the colour and hue that makes you look best and choose different colours within the same family for your makeup. Pick a feature to emphasize – eyes, lips, etc. Fall should be met with excitement, not dread – it's a chance to layer and tone, to get metallic and bold, and to make every leaf-lined sidewalk your personal runway.
Facebook Comments