Data protection is becoming an increasingly critical issue for organizations in the face of rapidly developing cloud services. No company can afford to ignore the cloud, but then again few are willing to leave the security of their own servers for hosted services. Despite this Catch-22 situation, more companies are learning to trust public clouds due to the popularity of backup solutions as well as improved disaster recovery processes.
One such solution is OnCommand developed by NetApp. It is a service that lets you automate workflows especially the automation of failover switchback functions. In this article, we look at how this pack can be used with NetApp Certification to achieve better data protection on the cloud.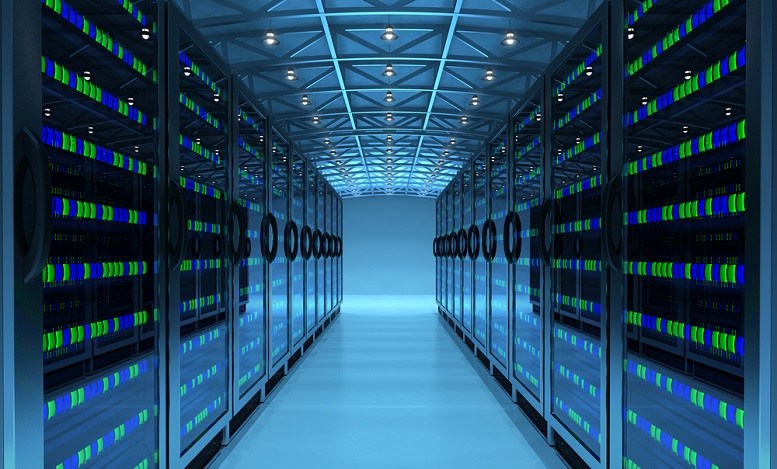 Getting Started on Data Protection
The most common data protection services that NetApp offers include MetroCluster, SnapVault, and SnapMirror. Many organizations rely on these services to protect their data on the cloud. However, some manual operations have to be performed that can now be automated easily with the OnCommand pack.
Widely known as OnCommand Workflow Automation, this pack is used to automate these processes by improving the following aspects:
For MetroCluster, NetApp OnCommand Workflow Automation improves the way in which the execution of replicating data synchronously. The MetroCluster service does this to ensure faster site recovery given smaller distances between the two sites. Nearly zero levels of RPO and RTO are achieved, thanks to OnCommand.
With SnapVault, OnCommand increases the speed of data backup as well as the speed of restoring data even over long distances.
Finally, with SnapMirror, OnCommand helps to automate the process of disaster recovery following an event.
The basic application that you require to run OnCommand on your system is the Unified Manager version 6.2. More advanced versions offer better performance. You will also need Workflow Automation 3.x. Of course, if later versions are accessible, you are welcome to download and use them. If you have a relevant NetApp Certification, it can help you operate this pack even more smoothly.
When An Incident Occurs
Two mirrored clusters are involved when using MetroCluster to achieve data protection. The clusters are separated from each other physically with each one mirroring data for the other. This is done in a synchronous way to achieve maximum similarity in terms of data as well as SVM settings.
At the time of any disaster incident, the SVM can be activated instantly which starts delivering mirrored data to the users, resulting in seamless service delivery from the company. Even if a local failover occurs, the paired configuration of nodes allows data to be transferred without any hurdles.
Redundancy is the key principle in achieving quick and efficient data recovery. By mirroring the data, there are zero chances of any data being lost or skipped during the storage process. Even large volumes of data can be captured easily by SVM mirroring. In case of a switchover, the SVM on the non-affected cluster is activated.
On the incident site, the configurations are reset which have to be restored manually by the administrator. Once this is done, the affected cluster can resume normal functioning.
Steps To Restore Configurations
You can easily restore your SnapMirror settings by following these steps:
1. Following the transition to MetroCluster, reproduce the SnapVault and SnapMirror protection.
2. Restore the data that existed before the switchback.
3. Reproduce the SnapVault and SnapMirror protection after the switchback.
Benefits of Workflow Automation
Since the restoration of configuration is performed manually on SnapMirror, which can be a time-consuming process and subject to human error, OnCommand helps to improve speed and accuracy by offering automation. Instead of the administrator restoring the configurations manually after each switchover, OnCommand Workflow Automation helps to achieve immediate action, consistently and seamlessly.
Also, it also helps you restore data while maintaining relationships. Regardless of the incident being planned or unexpected, the protection of data is achieved to a high degree. Not only is your data recovery initiated as soon as the incident occurs, but it is also done thoroughly and to the same quality every time.
How To Automate Data Protection With Oncommand
To learn how to use OnCommand Workflow to automate data protection, follow the steps described below:
So the basic advantage of using OnCommand automation for data protection is that you get SnapVault and SnapMirror protection through an automated process, without any manual effort. This happens at the time of switchover as well as a switchback.
Basically, there are three workflows that the OnCommand Workflow Automation pack includes, which help with data protection and recovery.
The first workflow helps you restore protection with SnapVault and SnapMirror following the switchover from MetroCluster.
The second workflow lets you restore the data prior to the switchback from MetroCluster.
Finally, the third workflow helps you restore protection with SnapVault and SnapMirror following the switchback from MetroCluster.
All of these workflows help you achieve maximum data protection any time a disaster or incident occurs. Every time you use MetroCluster to achieve data protection, OnCommand helps you restore the data automatically. The backup configuration, as well as the restoration of configuration, are executed automatically without the requirement of a human administrator performing these functions.
Accessing OnCommand
The WFA offers a link to the Storage Automation Store from where you can easily download the OnCommand Workflow Automation pack. You can also view an easy to follow video tutorial to see how the steps are executed in practice. Beginners can also view an introductory video to get the basic concepts. Alternatively, you can also contact a NetApp sales rep to learn how to get it installed on your computer.
Data recovery and restoration of configuration are too critical a task to be left to manual operation. Automation through OnCommand is the best way to ensure that these tasks are performed to perfection every time, leaving no margin for error or variation in service quality to the end user. Moreover, OnCommand Workflow Automation is easy to use and works in great coordination with the most popular data recovery tools available on the market. Thus, it makes great sense to use this pack to enhance the quality of your data protection systems.
Facebook Comments